The China Railway 24th Bureau Group Co., Ltd is a wholly-owned subsidiary of China Railway Construction Corporation Limited with the headquarter set up in Shanghai. The total asset for this company is 14.215 billion Yuan and the annual construction capacity of the current staff arrives at more than 30 billion Yuan. Over the 60 years' development, the headquarter and affiliates have successively taken part in the construction of about 100 new railway lines, interurban railways and high-speed railways; joined in the engineering construction of many municipal utilities, buildings, expressways, water conservancy and hydropower, communication signals, bridges & tunnels and urban rail transit, etc; have contracted the engineering projects of railways and housing construction in Nigeria, Algeria and Mali, etc. The company was successively awarded more than 20 prizes, including Luban Prize of China Construction Engineering and State High-Quality Project Prize.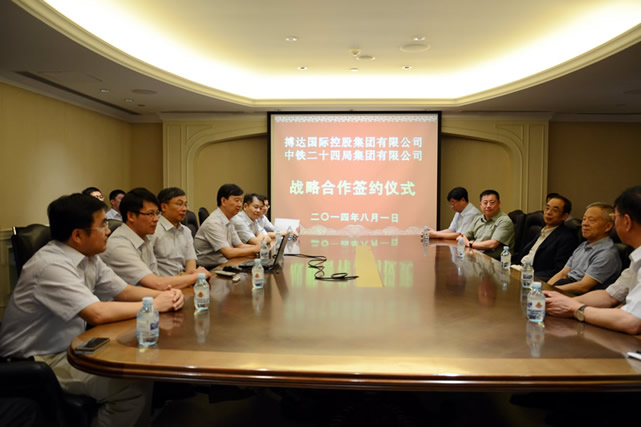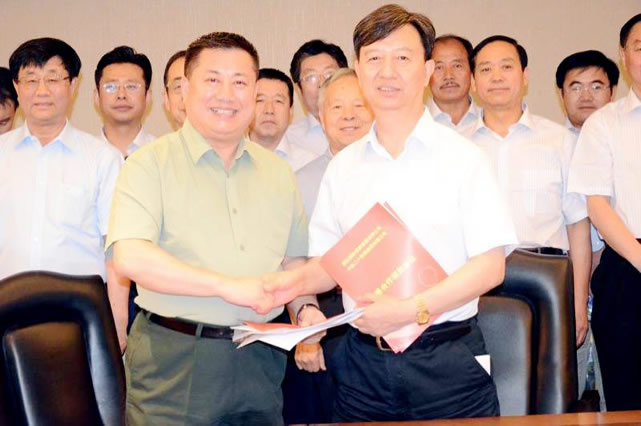 BODA International Holding Group signed Strategic Cooperation
Framework Agreement with China Railway 24 Bureau in Beijing.